Helping companies that are stuck
#runningonEOS

move to running

with people

Your people are more than 1/6th of your business. Shouldn't your operating system reflect that reality?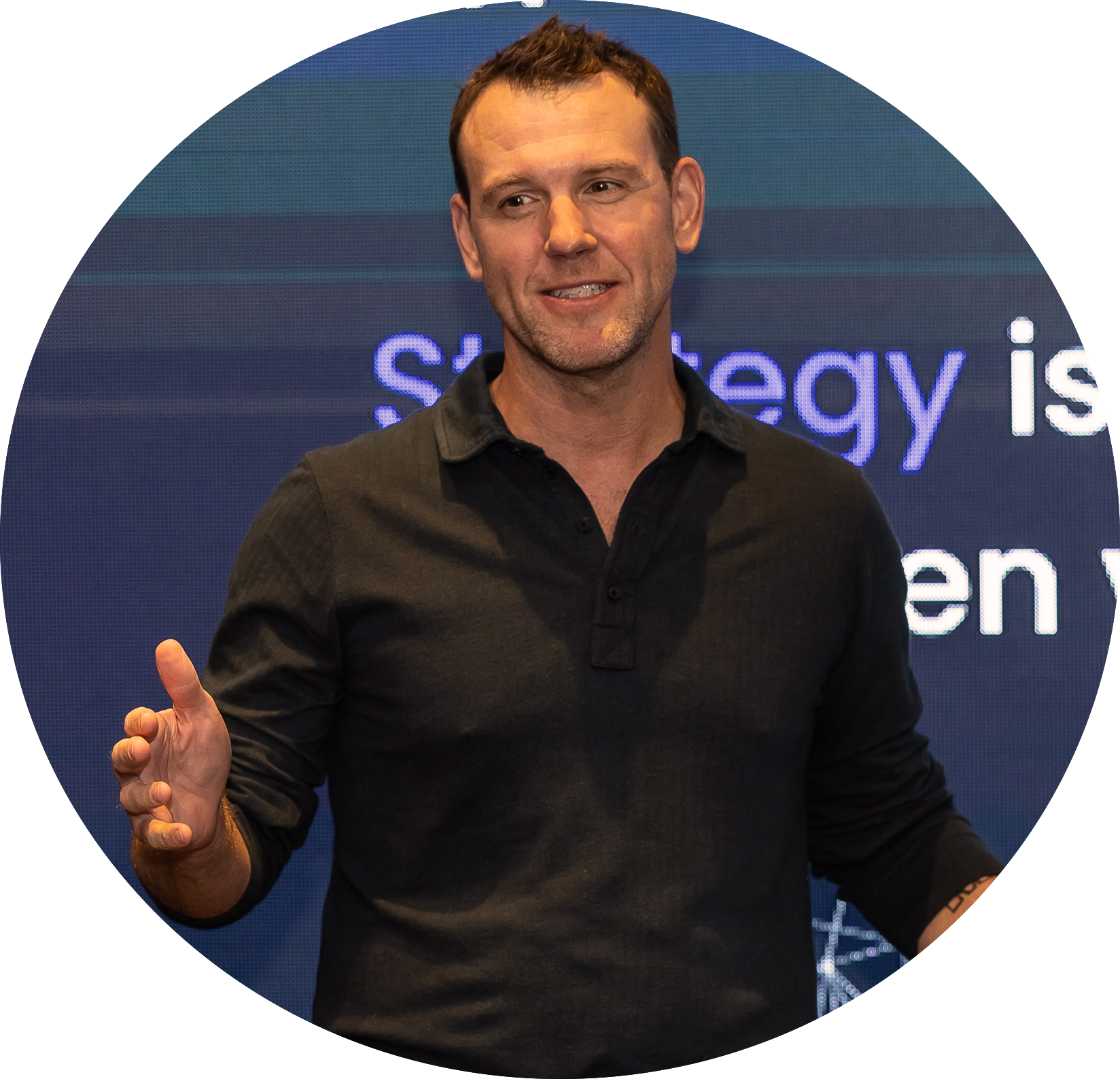 THE PROBLEM
Know What To Do Next
No matter how successful it is, one of two things will happen to your organization.
You're either going to experience growth so great it will outstrip your control or you will hit a ceiling you can't breakthrough.
Both of these create frustration, but the solution is the same.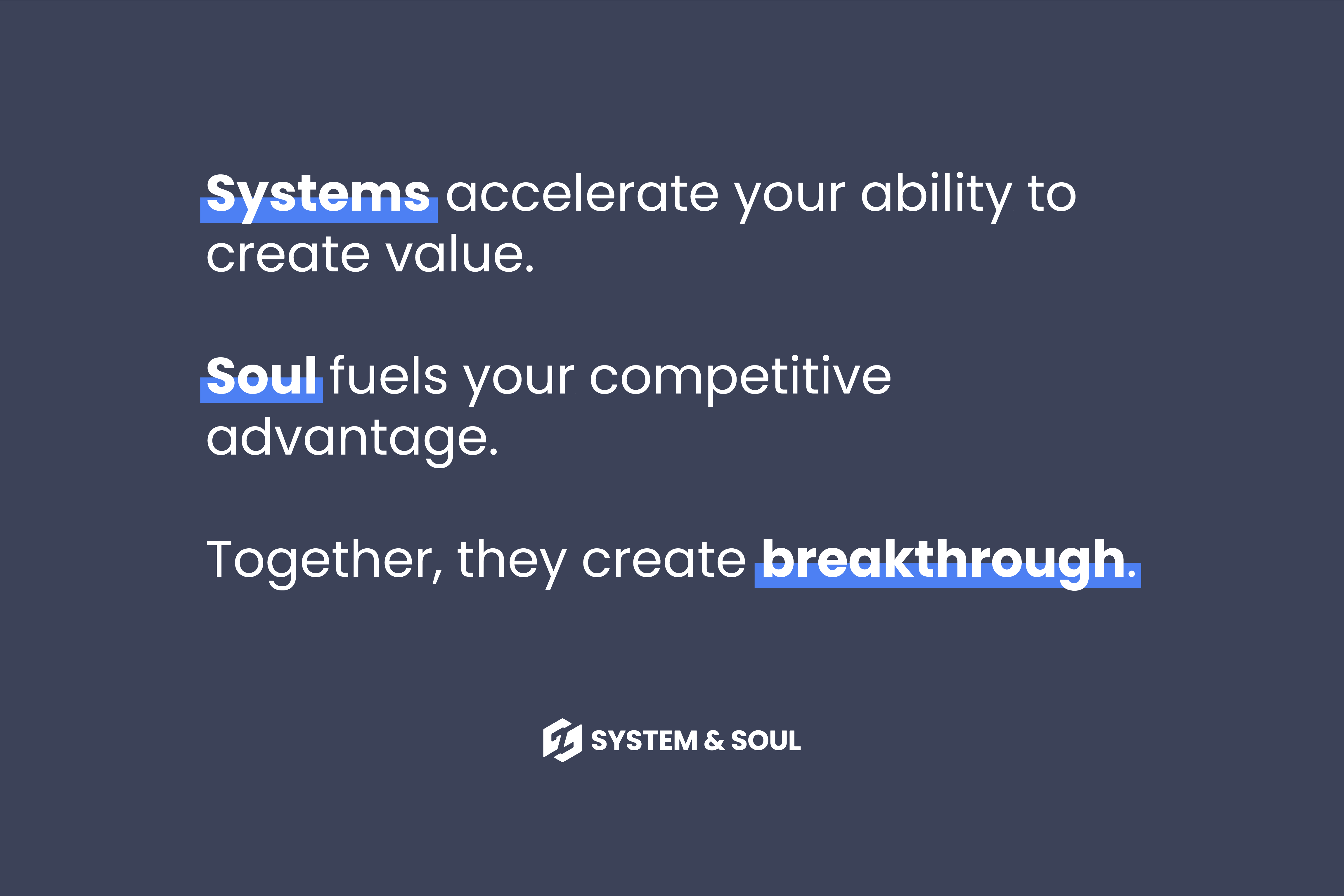 WHAT TO EXPECT
All of My Engagements Are Designed to Create
Alignment
Everyone on the leadership team needs to be going the same direction regarding vision, direction, purpose, and values.
Focus
You not only need to know if you're getting the right things done, but you need to do them at the right time and on time.
Connection
Leadership teams only succeed when they have healthy, strong relationships so that they can work together toward a shared purpose.
TESTIMONIALS
What our clients say
"We are trusting the process and it shows, we are a completely different team compared to when we first met. You and S2 have been a game changer for us."
"King possesses a unique set of gifts that allow him to be a phenomenal listener, very quick thinker, ascertain an organization's business model and challenges in short order, keep all engaged, fun - sharp wit, and the ability to diplomatically deescalate tension with a welcoming style for all personalities in the group."
"You don't work with many people who make you feel like their only client. Jonathan makes you feel this way every time you're with him."
Who is System & Soul (S2) a fit for?
While any organization can and would benefit from System & Soul (S2), it's been found to be ideal for companies with $2 million or more in annual revenue and 10+ full-time employees.
What industry is S2 best suited for?
System & Soul (S2) is industry-agnostic because it is a framework instead of being a specific method of industry operations or playbook.
When doesn't S2 work?
System & Soul (S2) won't work if you're unwilling to honestly examine the key elements of your organization and aren't open to running your organization differently.
S2 also won't work if you don't want to work on your culture and all you want is "more productivity" from your people without investing in your people and the environment.
Will this work for non-profits?
The short answer is "yes!" In most cases, there is very little difference in how the System & Soul (S2) framework is applied in non-profits. The main difference can come from how involved the board of directors would like to be or if the operating senior leadership team is empowered to make decisions with relative autonomy.
How is S2 different than EOS?
EOS's strength is in creating a strong system of processes and procedures to scale your company. However, the problem with focusing on systems in a silo is that we neglect the people that make those systems work.
That's where System & Soul (S2) is a great evolution from EOS in the lineage of business frameworks.
System & Soul (S2) is the only business framework built on the humanity of the organization.
For a one-pager comparison of the two frameworks for yourself or your team, click here to download.
Do you have a guarantee?
Yes, I do! If you're not receiving value, you don't pay. Period.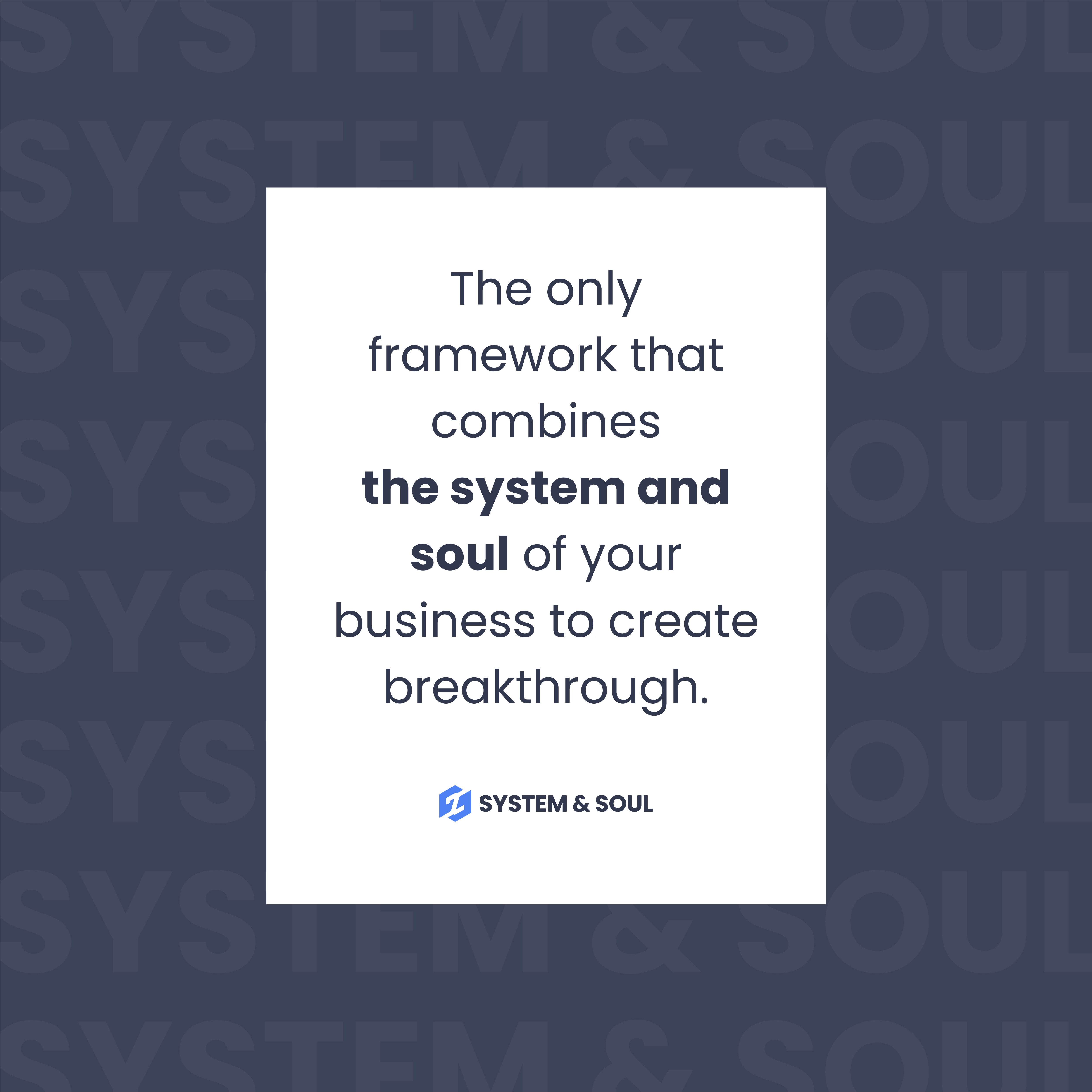 Ready to Take Your First Step Towards a
Thriving Business

?

Then let's hop on a call and see if you're a fit for our program